WELCOME TO ASTRAL HARMONY
Astrology Readings & Coaching
Empathetic & Accurate Consultations
Journey to Wholeness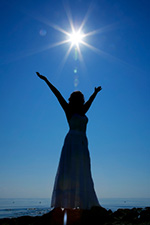 The astrological/healing services offered on this web site are designed to create unity and well-being; in essence, to create Astral Harmony. My intention is to provide clarity, insight, and empowerment that can help you find more balance and joy in your life.
In the Astral Tune-up session, I present a fresh, new approach to astrology that incorporates energy healing in addition to professional astrological guidance. I also offer relationship compatibility readings (partner matching); Astro-location readings; and electional readings to help you choose the most auspicious dates to initiate significant events in your life (this is known as muhurta).
Toward the One, the perfection of love, harmony and beauty, the only being united with all the illuminated souls who form the embodiment of the master, the spirit of guidance.

~ Hazrat Inayat Khan
Join me on this wonderful journey through readings available for purchase on my services page; through guidance and self-help practices; and by accessing other resources available.
To receive updates and special offers from AstralHarmony.com, you are free to read my blog and sign up for my newsletter.
---
E-Mail Juliana Swanson at info@astralharmony.com